The Benefits of Steel in Railroad Construction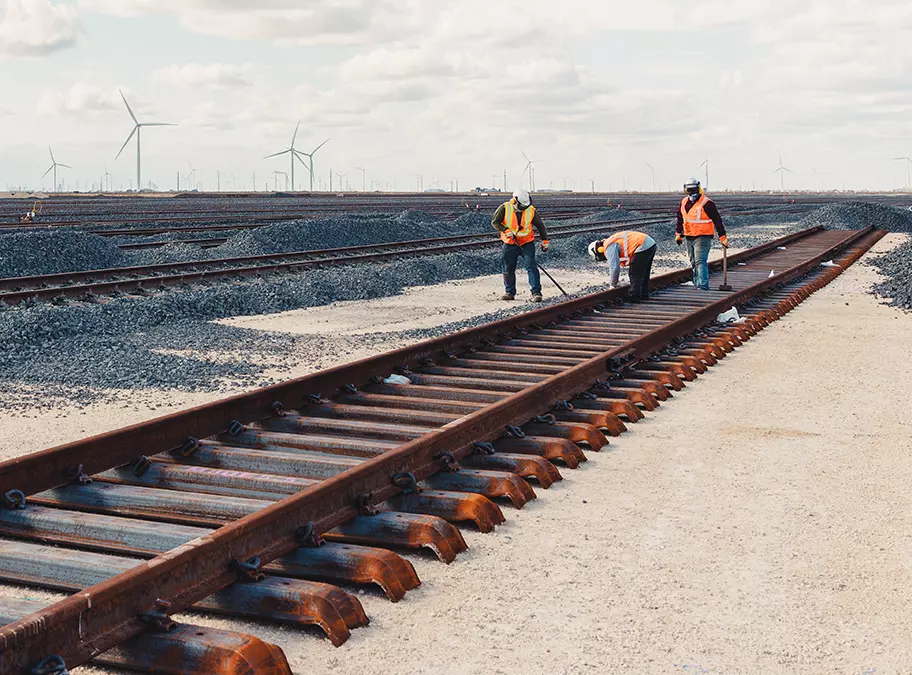 By: Matt Violin, Sr. Director of Sales & Marketing, NARSTCO
The objectives for any rail construction project – whether a greenfield construction project or rehabilitation of an existing network – is to complete the project on time, on budget (or under), and with strict adherence to safety standards. Quality materials – namely steel products – are key in reaching those objectives.
COST SAVINGS
Steel components, specifically ties and turnouts, have the potential to greatly reduce costs over the lifecycle of the product. From reduction in ballast needed for installation to the 50+year life expectancy, steel products offer significant cost savings for the customer.
Steel ties are nested and bundled for shipment, taking up limited space and allowing for easy transportation to project sites via truck or rail car. Steel turnouts eliminate the need for tie plates, turnout plates, spikes, anchors and screws. The overall reduction of track components yields more efficient and safer work flows for crews.
Additionally, steel products reduce the wear of other track components, most notably switch points and frogs.
SAFETY
Steel ties provide sturdy, reliable support and can endure the rigors of everyday track use. Steel turnouts also maximize rail safety by holding gauge over the life of a turnout.
ENVIRONMENTALLY FRIENDLY
Our steel ties and turnouts are environmentally friendly and eliminate the use of creosote, a chemical that's harmful to the environment and people. NARSTCO also manufactures its ties from recycled steel, which means they are 100 percent recyclable at the end of their useful life.
All these benefits combined make steel ties and turnouts an invaluable asset to any track, from Class I railroads to short line systems and more.
Matt Violin is the senior director of sales and marketing for NARSTCO, the leading manufacturer of steel ties and turnout sets for the rail industry. Since its founding in 1996, NARSTCO has established itself as a premier supplier of quality products to customers ranging from Class I and short line railroads, rail-served manufacturers and transit agencies throughout North America. To learn more about NARSTCO and its products, visit https://www.railworks.com/narstco