NARSTCO Hits Major Safety Milestone at Texas Facilities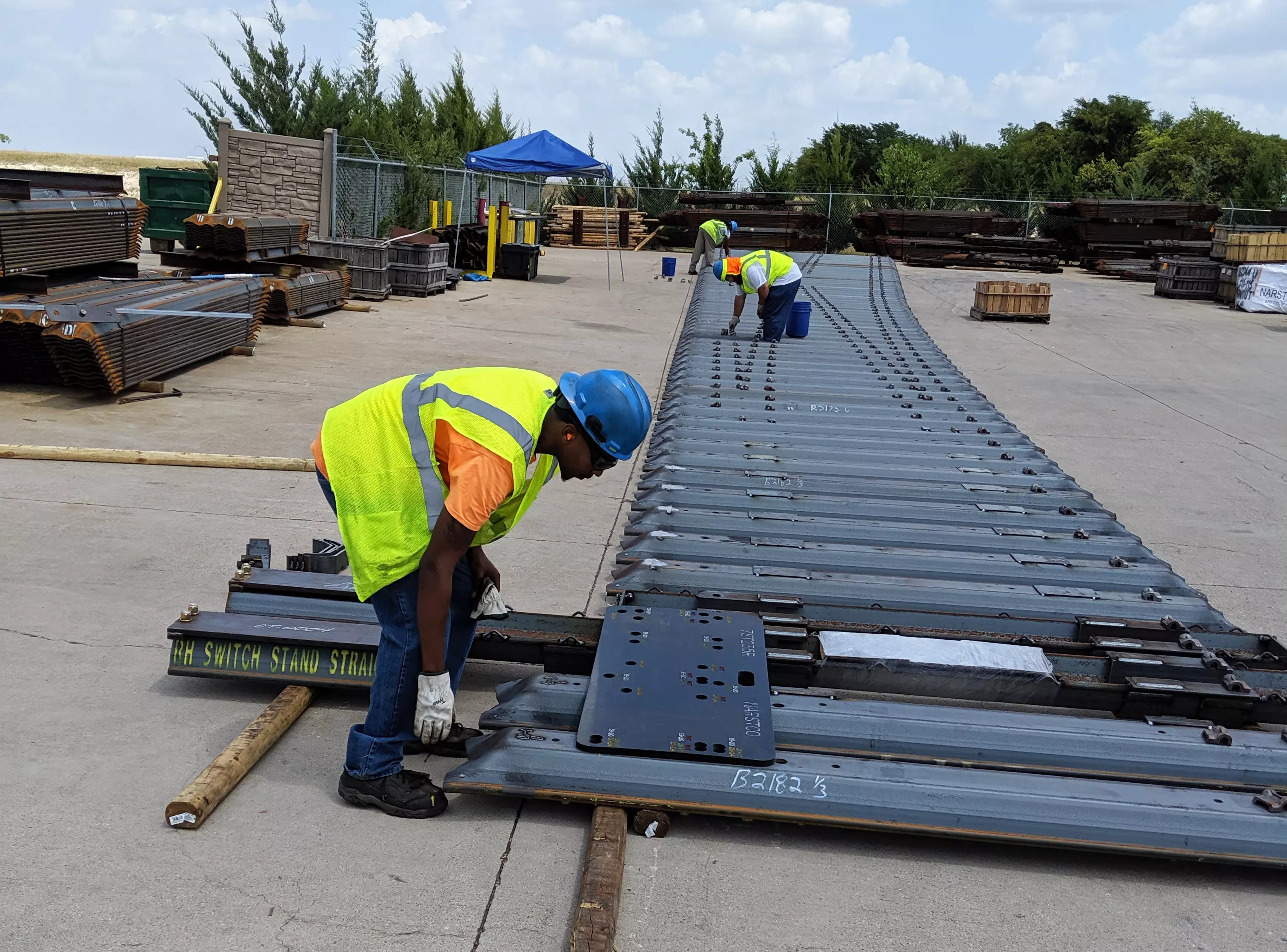 NARSTCO, North America's leading manufacturer of steel ties and turnout sets, marked a major safety milestone, successfully completing 1-million-manhours without an OSHA recordable injury at its Texas facilities.
At its Midlothian and Cedar Hill, Texas, facilities, NARSTCO manufactures steel ties and turnout sets for rail customers throughout North America, including Class Is, short lines, transit agencies and commercial/industrial customers. It took NARSTCO about 3 years to reach the million-manhours mark, and in that time, the company has produced millions of its market-leading steel ties and thousands of turnout sets.
"NARSTCO has set the standard for steel ties and turnouts, and is now setting the standard for safety," said Bruce Jones, NARSTCO general manager. "This commitment to establishing and maintaining a safe work environment is a testament to the hard work of each and every NARSTCO employee."
Since 1996, NARSTCO has stood apart as the name in steel railroad ties and turnout sets, distinguishing itself not just on the quality of its products but also on the caliber of its service. From last-mile jobs to short line systems, to Class 1 railroads, track managers across North America trust NARSTCO ties to cut cost, save time and ensure optimal operations for the long haul. NARSTCO product installations range from mainline sections of track and large SIT yard projects to small rehabilitation projects and custom design tracks.