PNR RailWorks Completes Successful Signal Bridge Installation in Toronto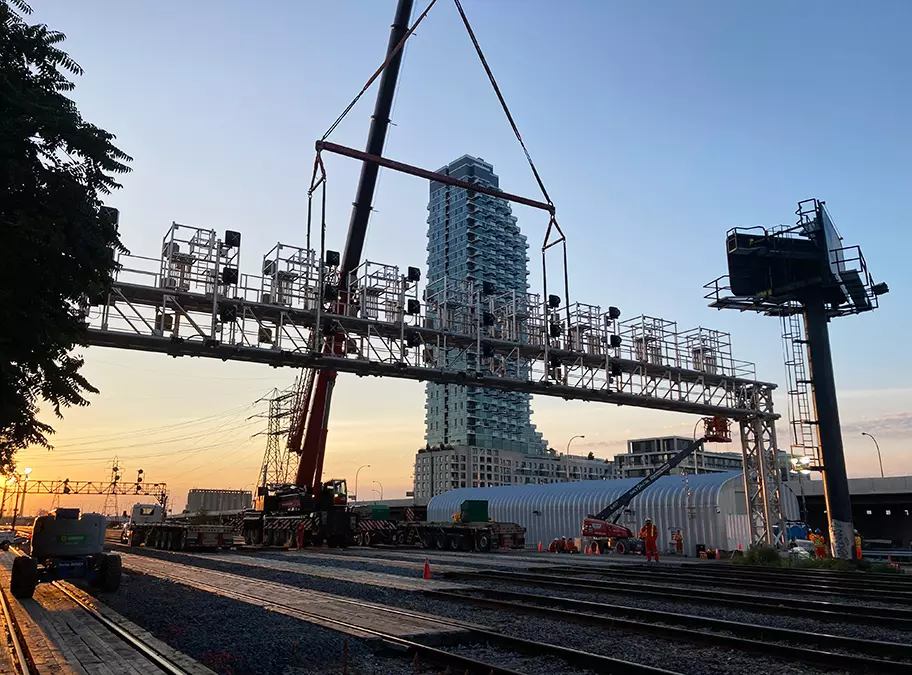 PNR RailWorks installed 2 large signal bridge structures, spanning 9 tracks each, and a cantilever structure on a critical piece of Metrolinx transit network in Toronto.
The project, which took place between Aug. 13-15, occurred during a 52-hour work block and without any safety incidents. The structures were pre-assembled by the crews during the day and night shifts the previous 2 weeks leading up to the weekend. The structures were installed on concrete foundations which PNR RailWorks previously installed.
The bridge project was part of PNR RailWorks' Union Station Rail Corridor (USRC) Project to upgrade the signal system in the area. Located in the heart of downtown Toronto, Union Station is the largest and busiest rail passenger facility in Canada.
"The work done by our crews on this signal bridge was outstanding. It's exciting to finally see structures being erected and the fruits of the diligent planning of the engineering and constructions teams pay off during this successful weekend," said Jens Bretthauer, Director, USRC Project, PNR RailWorks.