RailWorks Upgrading Key Rail Assets in Massachusetts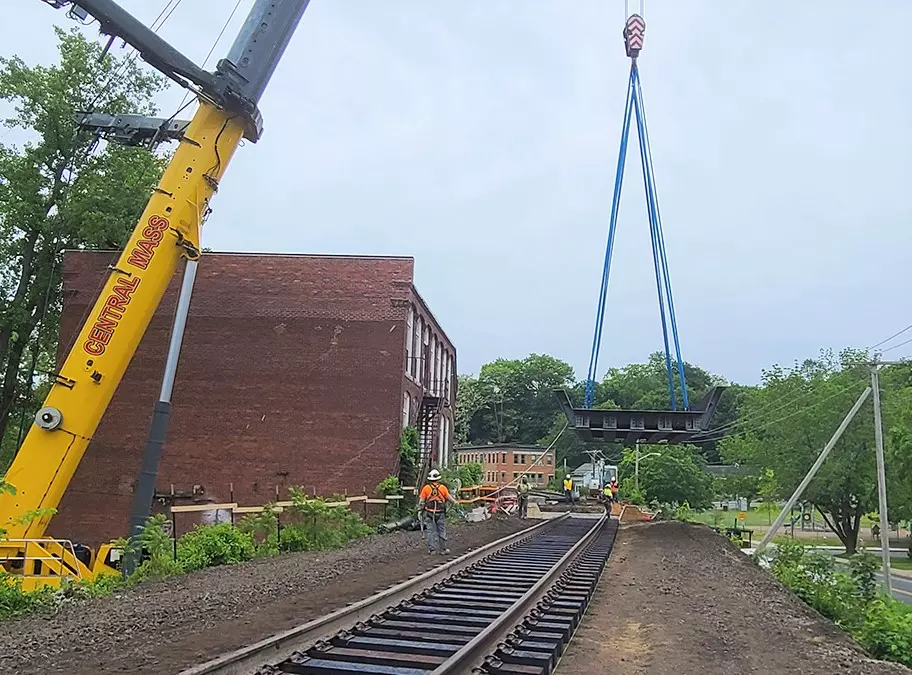 RailWorks crews in Massachusetts are hard at work repairing and upgrading key assets in the state, including several aging rail bridges.
RailWorks kicked off the project last month with the Massachusetts Department of Transportation (MassDOT) to repair the existing substructure and replace the superstructure of a bridge on the Housatonic Railroad in Great Barrington, Mass. The bridge is owned by MassDOT and operated by the Housatonic Railroad Company (HRRC).
On this project, RailWorks will also install …
New wood bridge timbers, steel grating walkways and steel handrails on various other bridges;
126,000 LF of new 136 RE Continuous Welded Rail (CWR) throughout the 13-mile project;
7,900 TF of full depth track reconstruction;
5,000 EA spot tie replacements;
9 EA full grade crossing reconstructions;
6 EA turnout replacement;
20,000 tons of new ballast stone.
RailWorks is working with the customer to ensure the work is done safely, efficiently, and with minimal disruption to normal operations. Over Memorial Day weekend, RailWorks crews working on one of the bridges removed the bridge's superstructure, made modifications to the abutments, and set the new superstructure in place. During the same weekend, the teams installed three EA turnouts, 2,800 tons of ballast, and more than 3,000 TF of full depth track reconstruction.  
"This project is an outstanding example of a solid contractor-customer partnership yielding great project results," said Richard Carney, Executive Vice President of RailWorks Branch Business. "RailWorks is performing a variety of tasks for the MassDOT, but the cooperation is really what's making this a great project."