Tips for Maximizing Your Rail Maintenance Dollar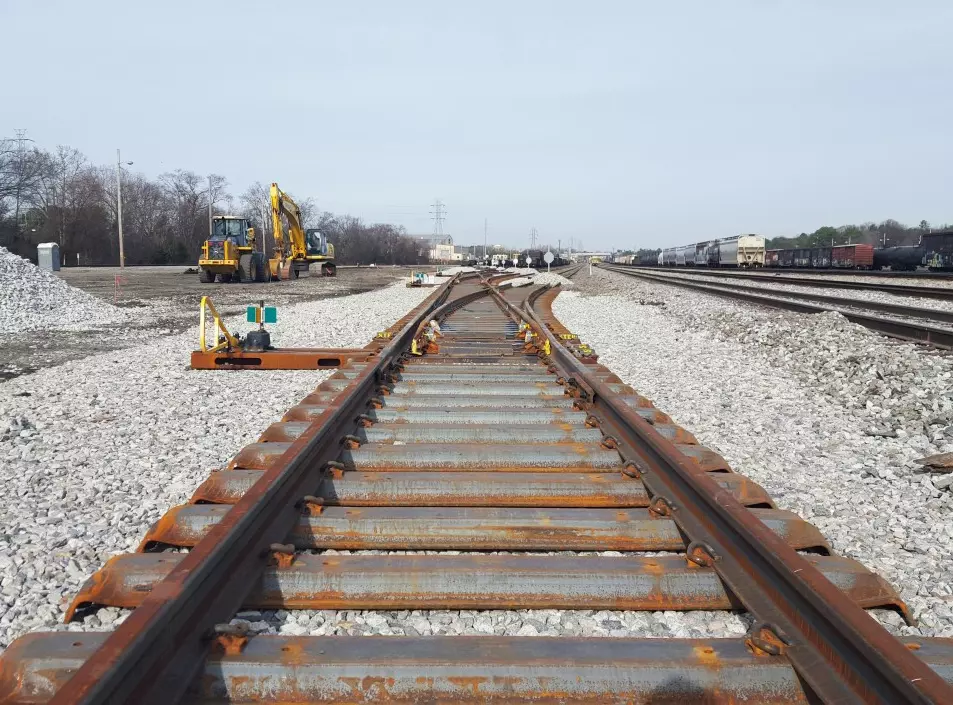 By Matt Violin, Sr. Director Sales & Marketing and Lucas Frahm, Engineering Manager
Rail networks are a key part of a company's supply chain. Proper use and maintenance of rail infrastructure can ensure smooth and safe operations while enabling goods to move efficiently from one place to another.
The prospect of a major renovation can be daunting and expensive, on top of the disruption of normal rail operations. However, there are ways to maximize the investment to ensure minimal network downtime and a return to normal service as quickly as possible. Here are some tips to make sure your maintenance dollars go as far as they can:
Quality materials: Steel ties and turnout sets, such as the market-leading products from NARSTCO, offer a great deal of benefits, including longer service life, easier install and consistent hold of rail gauge versus alternative products. Steel is durable and is able to withstand high-tonnage track applications. Less maintenance = big savings.
Regular inspections: It can be easy to forget, but having a qualified professional inspect your track on a regular basis can help identify small issues before they become major problems. Limiting the number of items and concerns to inspect will help reduce the inspectors time on track ultimately reducing track downtime. With steel ties and turnouts, the inspections are typically faster and less daunting versus tracks constructed with other products.
Phased replacements: A total network replacement of rails, ties and turnouts comes with a hefty price tag, especially when swapping out materials (steel replacing wood, for example). However, many benefits can be achieved from a partial replacement of ties and turnouts. For example, NARSTCO's unique headblock tie design allows for the switch rods to sit within ties that result in easier surfacing for track crews and better hold of gauge and surface throughout the point area of a turnout. Switch operation is improved since the rods are protected inside a steel channel tie. Many railroads and industrial rail facilities have come to realize the benefits of partial turnout replacement with the use of NARSTCO's Steel Headblock Tie Sets. The steel tie sets are frequently supplied to replace deteriorating wood ties in the point area to improve the critical section of a turnout without having to replace the entire turnout.
Field support: In addition to regular maintenance, having qualified engineering support in the field is key to making sure material is installed and operating correctly. Support from NARSTCO's team of expert field engineers and reps ensures a fast and safe installation while providing construction crews with some suggested best practices to follow while improving efficiency. 
For questions regarding your track investment, and the benefits steel can provide, please contact Matt Violin at matt.violin@NARSTCO.com or phone 972-809-6955. Visit www.NARSTCO.com for more details.